Oouida Dorr
Warm Greetings!
Welcome to my teacher website!
I am Oouida Dorr -- Photography, Special Education Transition Services, Financial Planning & Literacy teacher.
I moved here from Austin, Texas in early 2004 with my husband & daughter. I have had the privilege of teaching the amazing students at Mingus the whole time we have lived in the Verde Valley!
I graduated from the University of Texas at Austin in 1999 with a double degree in the Visual Arts and teaching. The undergraduate degrees are a (BFA) - Bachelors in Fine Arts, and (VAS) Visual Art Studies degrees. I also hold a Masters in Special Education (MAE/SPE) from the University of Phoenix.
I am presently teaching Photography, Finacial Literacy, and performaing Special Education Transition Sevices, as well as driving a bus on both an AM & PM route.
I am in a constant state of creating art; I am also actively involved in service to the arts community in Sedona and the greater Verde Valley.
I have enjoyed 20 years as an educator, I spent 5 years in Austin working with inner-city Middle School students and now I am in my 16th year here in rural Arizona working with the amazing Mingus students. I love teaching and have devoted my life to it.
I am an avid Treasure Hunter for Kids at Hope - were we believe ALL CHILDREN ARE CAPIBLE OF SUCCESS, NO EXCEPTIONS!
Before I became an educator I was a Pastry Chef and have literally lived coast to coast enabling me to explore and travel to many distant parts of the world.
If you would like to check your student(s) grades for this class, or any other offered at Mingus, please go to the MUHS website and check the Family Link button. Grades are updated at a minimum of once a week. Thank you for your involvement in your child's success! KEEP UP THE GREAT WORK!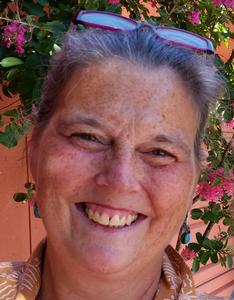 Oouida Dorr